Meet Us
Matt J. Hoidal, D.D.S., M.S.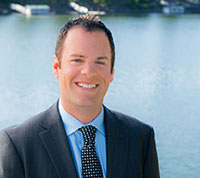 Dr. Matt J. Hoidal, D.D.S., M.S. is originally from Bellingham, Washington. He attended college locally at Western Washington University, and graduated Magna Cum Laude with a Bachelor of Science in Cell Biology. Dr. Hoidal then earned his Doctorate of Dental Surgery degree from Marquette University School of Dentistry as a Cum Laude graduate.

Read More...
Our Staff
We are proud to have an exceptional and longstanding group of dental professionals on our staff. Following is an introduction to each of our invaluable practice members:
Front Office:
Jan E. Sears has been the receptionist on our staff for over 20 years, and is likely one of the first people you will meet at our office. She assists new patients with inquiries and scheduling. She also assists existing patients with any questions regarding post-op instructions.

Doris Ciancio is our Financial Coordinator. She has over 10 years of dental office experience and lives in West Linn with her pug, Olive. She would love to assist you with any insurance or financial questions you may have.
Dental Assistants:
Dental Assistants help to prepare patients before a procedure, provide an extra set of hands during surgery, and consult with patients regarding post-operative care.
Alana Burk, EMT, is both a trained Emergency Medical Technician and dental assistant.  She will be happy to assist you with any dental or periodontal questions you may have.

Chrystal Maldecker, EFDA  has worked as a dental assistant for over 8 years and is very experienced in all phases of periodontal surgery. She's is also always happy to help assist you with any dental or periodontal questions you may have.
Periodontal Hygienists:
Our hygienists are well adapted at patient education and assist Dr. Hoidal in formation of individual treatment plans. They provide regular dental cleanings and examinations, as well as education regarding oral health maintenance.
Elizabeth McCord, RDH has been with our practice since she graduated from Oregon Health and Science University in 2000.  She is married and has two children.
Tracy Jarvis, RDH graduated from Mt. Hood College in 1995 and has been with the practice since 2001

Heather Murphy, RDH graduated from OHSU in 1993 and has been with the practice since 2014.  She lives in Lake Oswego with her husband and three daughters